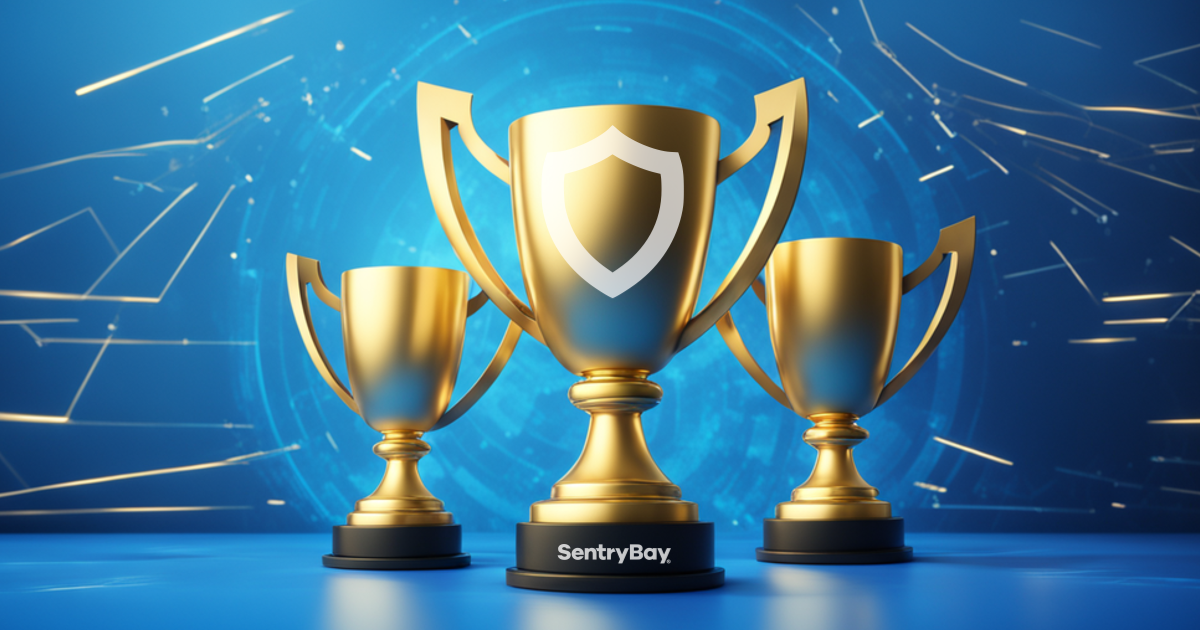 Outlook Magazine recently published a comparative analysis of the "best cybersecurity companies in the UK" and SentryBay are ranked in the top 3!
The publication states final placings were determined by industry experts and customer reviews. SentryBay was lauded for having "a strong reputation for delivering innovative and effective solutions to their clients."
Outlook reports the companies on their list "have been selected based on their reputation, experience, and the quality of services they offer. Each of these companies has a proven track record of delivering excellent cybersecurity solutions to their clients. Whether you're a small business owner or a large corporation, these cybersecurity companies can help protect your digital assets from cyber threats."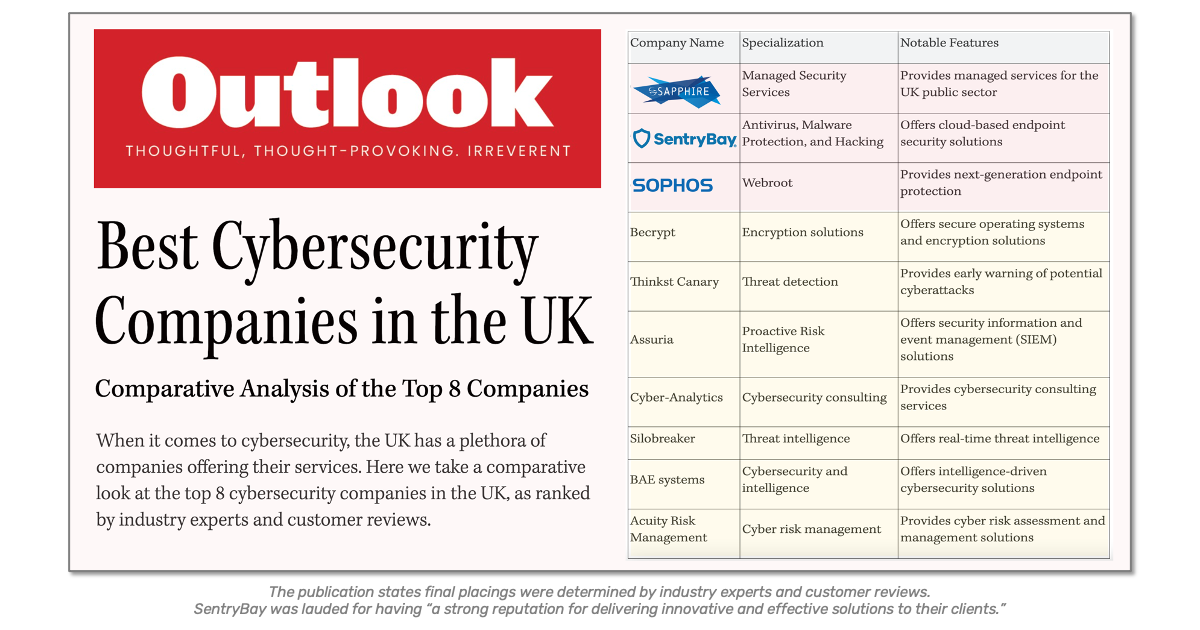 Independent Comparative Analysis
"SentryBay is pleased that its expertise and cutting-edge technology has been recognized by this independent comparative analysis by Outlook, one of the world's most respected news publications," said Tim Royston-Webb, CEO, SentryBay. "The case for defensive technologies like SentryBay that mitigate cybersecurity threats such as keylogging and screen capture risk is so strong. Every organisation should address this risk as part of their security posture. It continues to amaze me that with the increasing sophistication of exploits that we continue to rely too heavily on detection technologies as the primary line of defence. Establishing a Zero Trust posture, requires both defensive and detection solutions to address threats in managed and unmanaged environments."
Trusted by leading global businesses, SentryBay's Endpoint Access Isolation solution, the Armored Client, includes advanced keylogging and screen-capture prevention which proactively protects data entry into the VDI/DaaS application. The solution utilizes minimal resources and does not influence performance on the endpoint device, while adding meaningful security. The enterprise can control which processes are able to execute within the secure environment, enabling protection of VDI/DaaS solutions like VMware and AVD/w365, especially for remote workers using BYOD/BYOPC.
Excellence In Journalism
Outlook is India's most credible current affairs and news magazine reaching out to over 1.78 million discerning readers, across India and abroad. The publication has won a myriad of awards including the prestigious International Press Institute award for excellence in journalism.
More on Outlook's analysis and their rankings here.